OFFICE RENTAL IN NICE
YOU'LL LOVE GOING TO WORK
NICE GRAND ARENAS
BUILDING UNITY
Ideally located in the heart of Nice's Grand Arenas, the Sundesk business center and coworking space offers the opportunity to work in a friendly and inspiring atmosphere within Nice's international business district.
Enjoy a sea view from the window of your private office as well as many premium services. Set up your company in a dynamic location in the heart of the city of Nice.
FIND US
Reception : lun. au ven. de 9h à 18h
Address :4 chemin de l'Arenas – Nice
Phone: +33 4 89 15 84 66
Tramway: Arrêt Grand Arénas
RENT AN OFFICE
IN NICE
Located in the Grand Arenas in Nice, Sundesk offers versatile, flexible and scalable workspaces.
Located in fully equipped private offices, Sundesk welcomes companies of all sizes on the 6th floor of the Unity building. From start-ups to large companies and multinationals, join a community of entrepreneurs in workspaces ideally designed for your comfort in more than 1000 m2.
Sundesk Nice's advantage: a strategic location in the capital of the Côte d'Azur, only a few minutes from Nice Côte d'Azur airport, the Cap 3000 shopping centre and about ten minutes from the centre of Nice.
WORK
SOLUTIONS
Whether you prefer to rent a private office or share a coworking space with other Sundeskers, you choose your commitment period. Let your office space grow with you and take advantage of the many services included.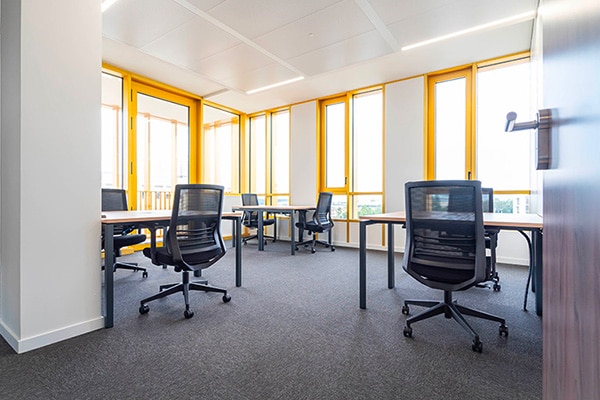 PRIVATE OFFICES
From 283€ HT/person/month
Private office rental secured by access badge with unlimited 24/7 access to shared spaces in Nice.
- Flexible commitment
- Tailor-made spaces
- 24/7 access by badge
- Very high speed internet
- All-inclusive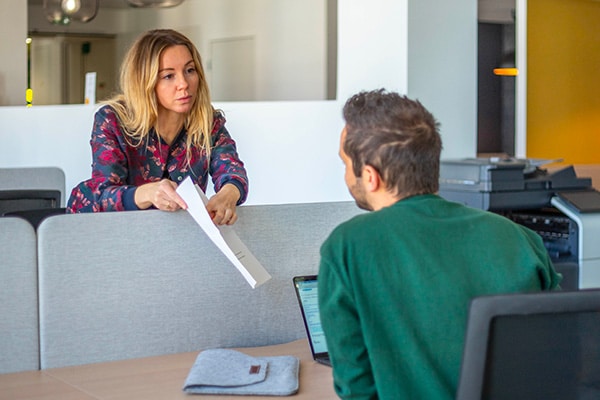 WORKSTATIONS
From 252€ HT/person/month
An open space workstation. As a team or solo, take advantage of a dedicated office and the conviviality of coworking spaces.
- Flexible commitment
- Storage box
- 24/7 access by badge
- Very high speed internet
- All-inclusive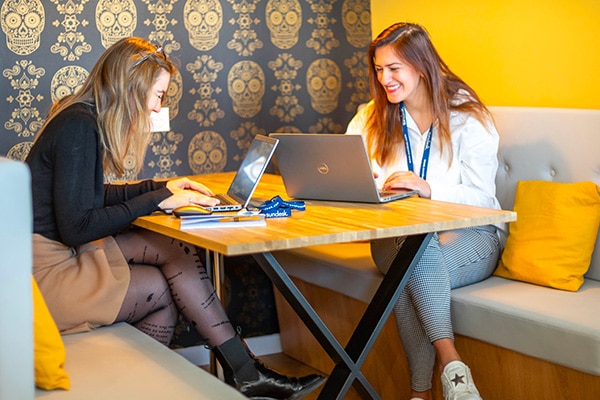 COWORKING
From 155€ HT/person/month
Part-time (10 days/month) or unlimited (24/7), work at your own pace from the swings, the garden or the sofa in Nice.
- Flexible commitment
- Design common areas
- 24/7 access by badge
- Very high speed internet
- All inclusive
EXCLUSIVE
SERVICES
At Sundesk Nice, everything is included in your packages. Take advantage of the numerous services of the business center without additional costs. Discover the Nice partners and all the advantages of this place of life between sea and mountain.
The Sundesk team is dedicated to making your Sundesk experience a unique one. Don't hesitate to ask them for all your requests.
HOT DRINKS
Yes, they are free and unlimited for you and your employees.
INTERNET
Benefit from a very high speed fiber connection to work with peace of mind.
EXPENSES & TAXES
No surprises, our subscriptions include charges and property tax.
PRO CYCLISTS
Do you like soft mobility? We do too and we have a bicycle garage.
TELEPHONE BOOTHS
Telephone booths with coloured walls for your calls and video conferences.
ALWAYS CLEAN
The spaces are cleaned daily while following an eco-responsible approach.
MAIL MANAGEMENT
Daily reception of your mail and possible forwarding in direct debit plus.
ALWAYS OPEN
Work at your own pace with 24/7 access to your office.
TRULY
EXCEPTIONAL WORKSPACES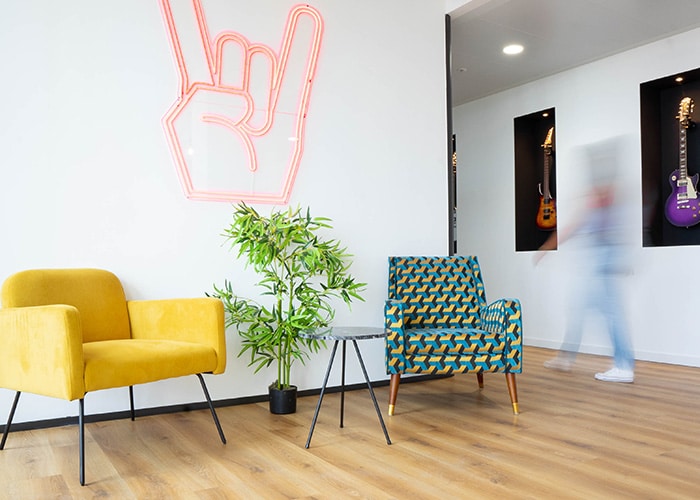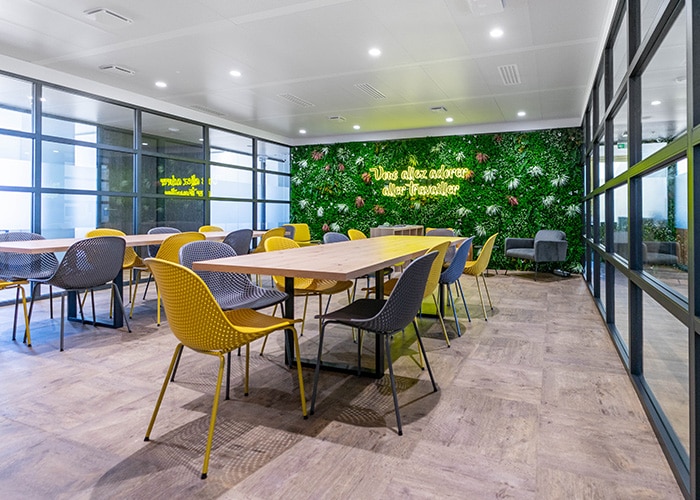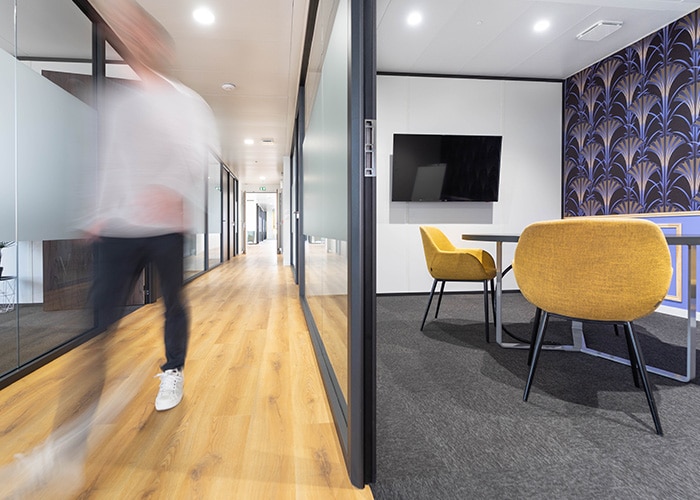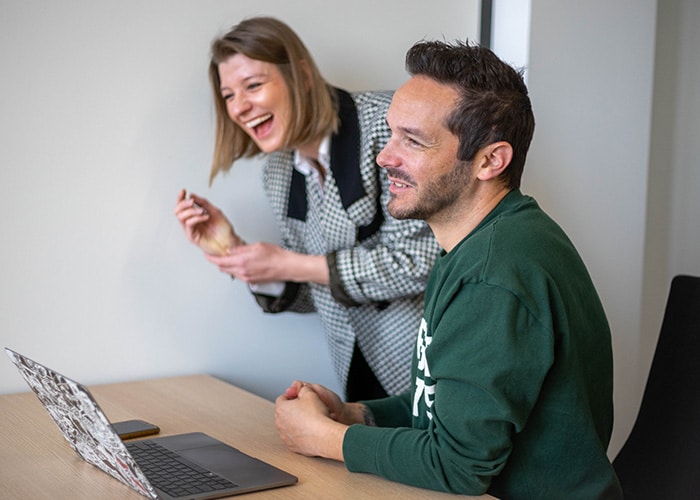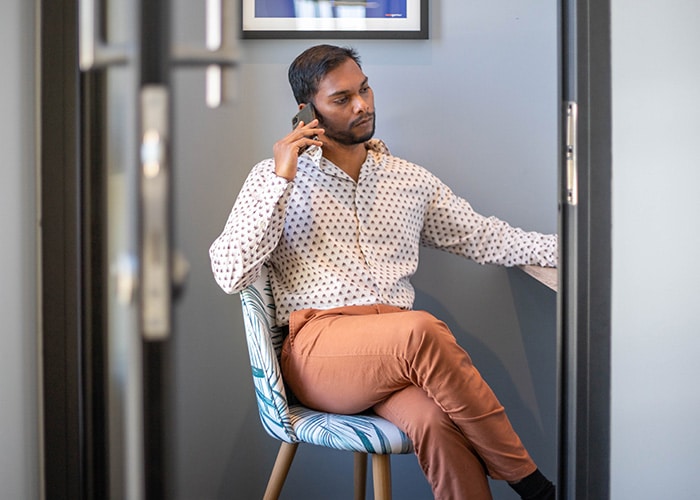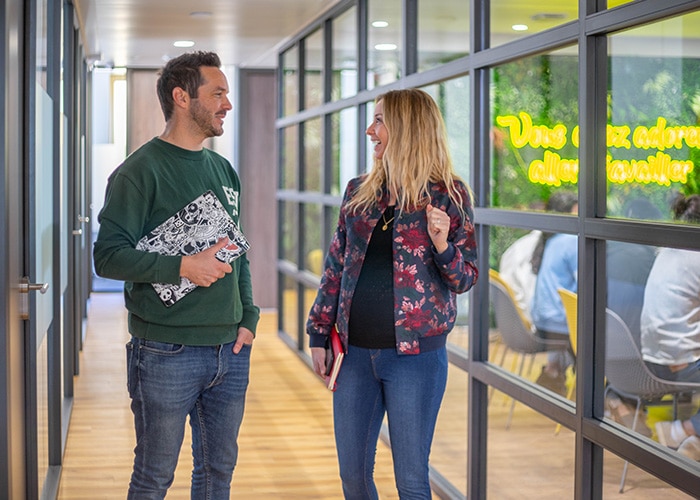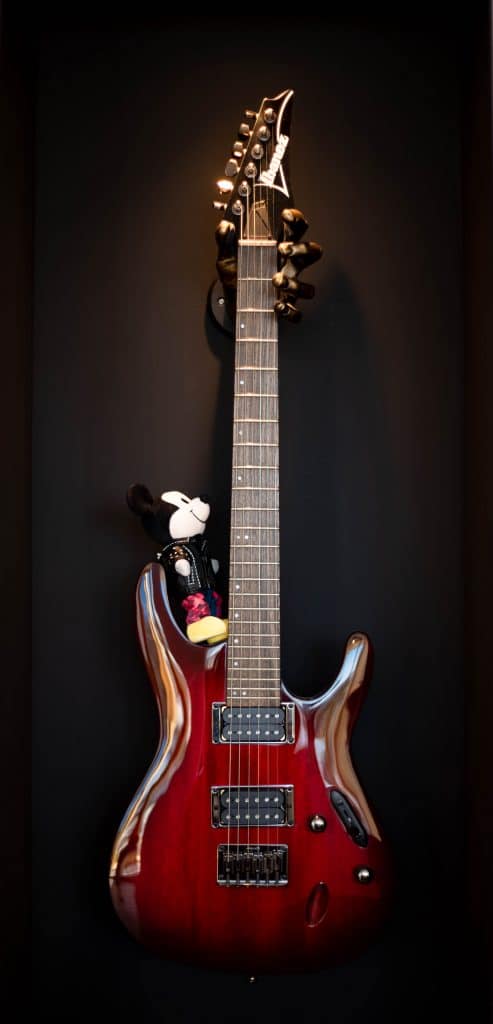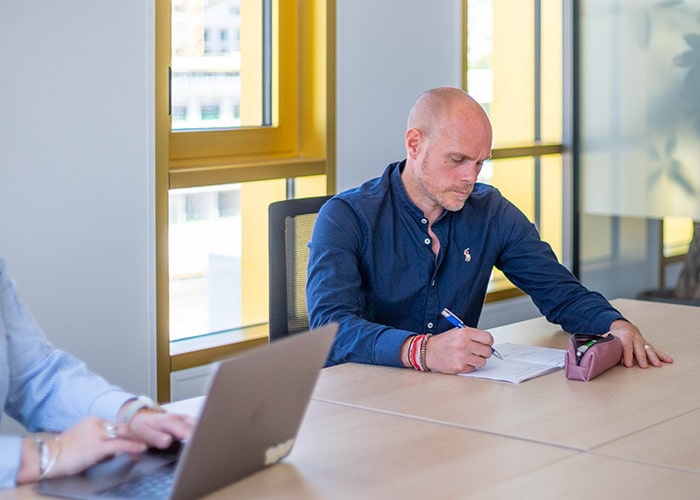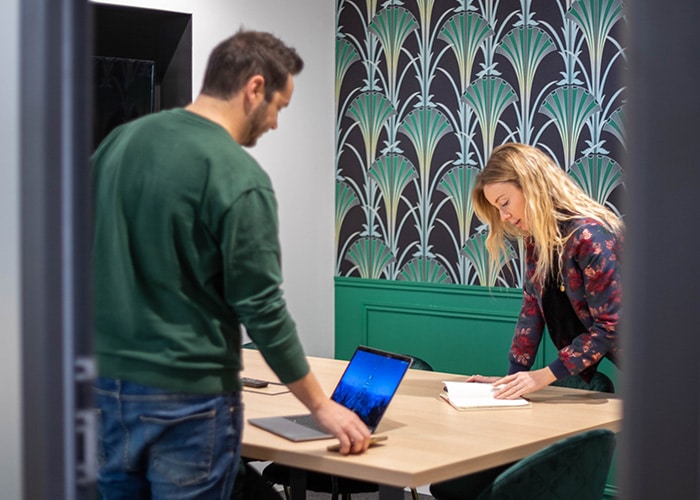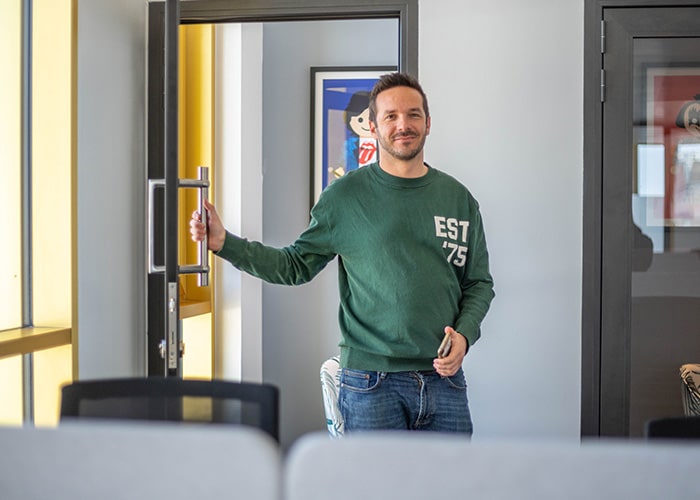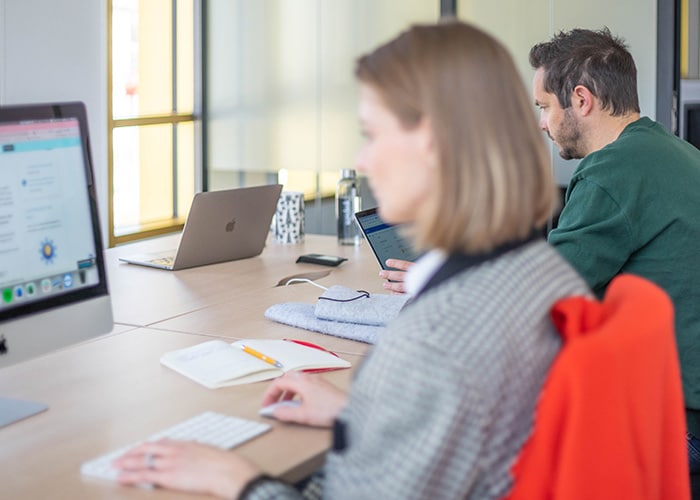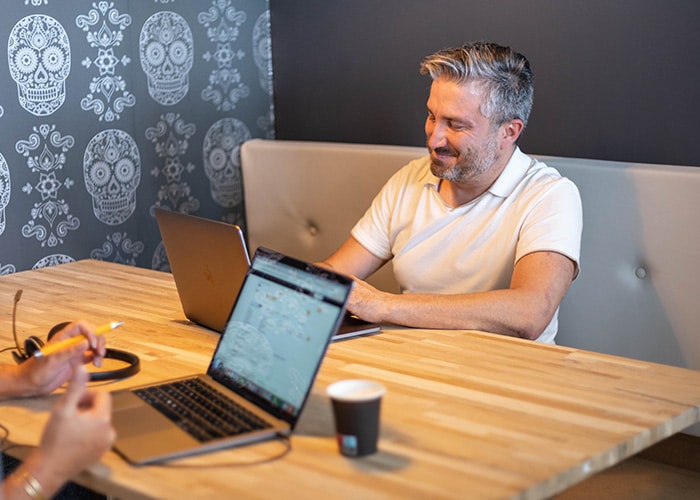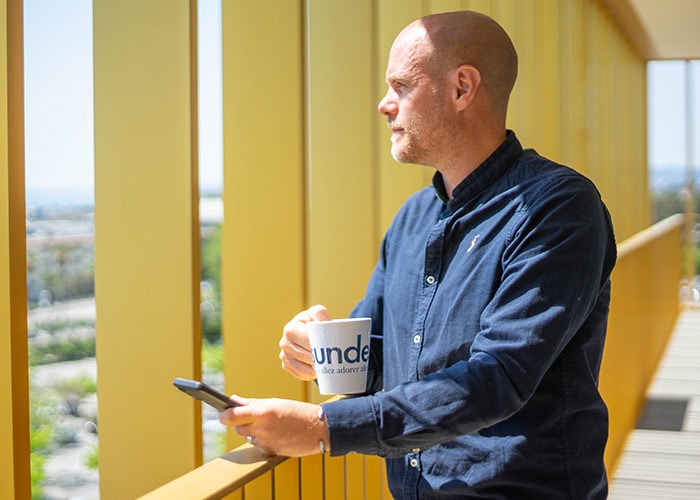 NICE TO
MEET YOU
Three fully equipped meeting rooms are available at Sundesk Nice, accommodating from 5 to 16 people. Rooms with a distinctive style to inspire your employees and impress your clients.
If you spend the day on site, don't hesitate to contact the Sundesk Nice team to organise your lunches on the terrace at the Crowne Plaza, or take advantage of our catering packages to have lunch in the space shared with the Sundeskers.
+52
EVENTS/YEAR
That's the number of events we organize every year at Sundesk, the number of good times we share, the number of reasons to diversify your professional contacts and the number of reasons to love going to work.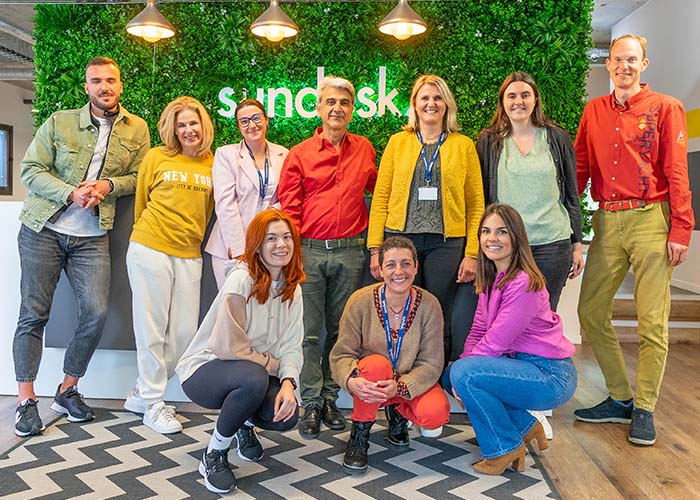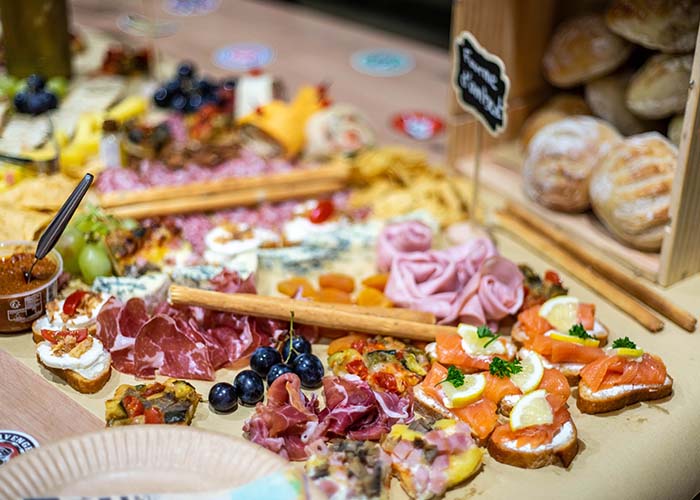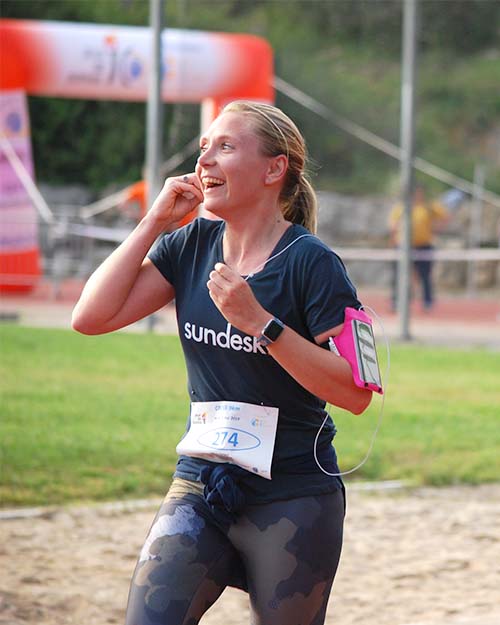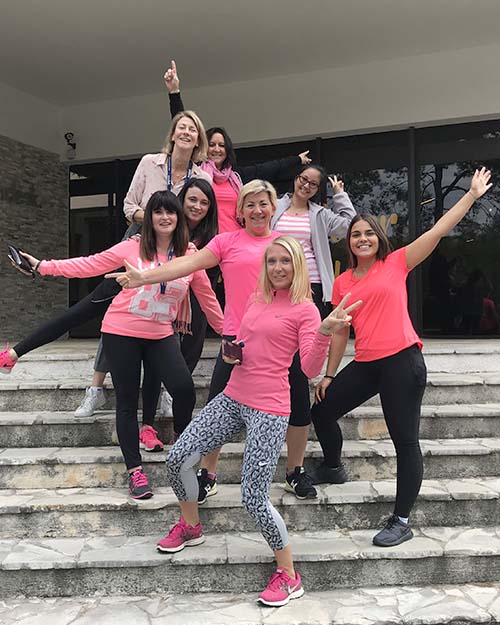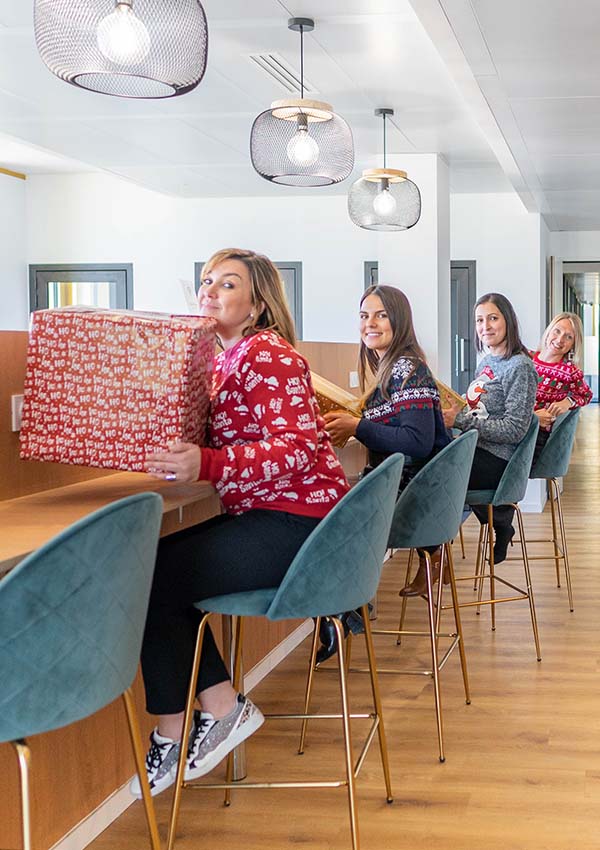 SUNDESK NICE
Immeuble Unity – 4 chemin de l'Arenas – 06200 – Nice
+33 4 89 15 84 66
Lundi – vendredi de 9h-12h / 14h-18h