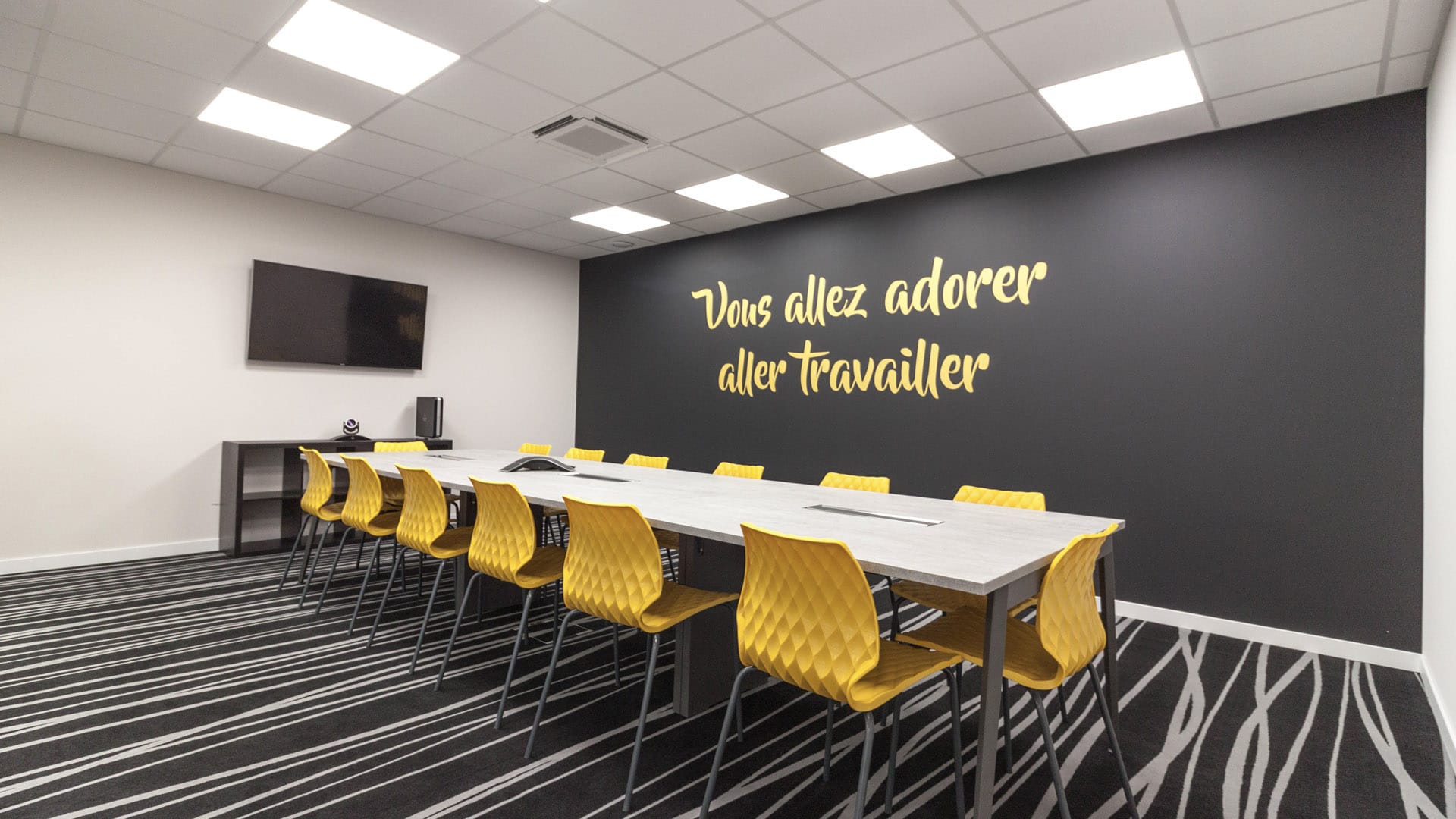 Wireless presentation system
Book a meeting room in the heart of Sophia Antipolis. Greet your customers and coworkers in beautifully designed meeting rooms. You only get one chance to make a good impression, our fully equipped meeting rooms will make you shine. Available for hourly, half-day and full-day rental.
Rent for an hour,
Half a day,
A day
Our meeting rooms are equipped with a wireless presentation systems. Make your presentations from a Mac, PC, smartphone or tablet. (HDMI available).
Absolute comfort
for your meetings
4K screens
Cable free system
Soundproof windows
Soundproof walls
Soundproof ceilings
Design furniture
Clean air supply
Reverse air supply
Whiteboard
Catering* (Rock Lunch)
*pricing upon request
Rock'n'Roll meeting rooms!
Sundesk offers Rock'n'Roll meeting rooms, in a friendly atmosphere.
In addition to the room rental, remember to book our services.
Rock'n'Roll Pack (a pen + a notepad + a bottle of water)
Rock'Breakfast (a hearty breakfast to welcome your customers)
Rock'Lunch (to make your lunch break easier)
For more informations on meeting rooms availabilities and rates, please do not hesitate to contact the Sundesk team.
PRICE REQUEST